Cisco Meraki Go GR12 Indoor WiFi 6 Access Point

Dual-band, 802.11ax Wifi 6 2x2:2 MU MIMO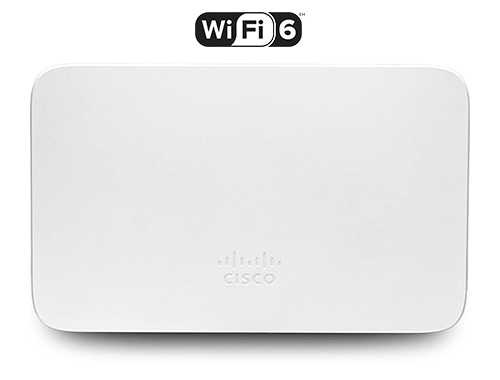 Cisco Meraki Go GR12 Indoor WiFi 6 Access Point (US Plug)
All updates and tech support included! No additional support license purchase needed!
#GR12-HW-US
List Price: $175.87
Our Price: $161.81
Click here to jump to more pricing!
Overview
Meraki Go Indoor WiFi 6 Access Point
Meraki Go offers Indoor and Outdoor Wireless Access Points so you can have fast and reliable WiFi, no matter where your business goes. By incorporating the latest hardware standards, Meraki Go access points simply plug in to your network and get to work. Just like you.
Faster & More Capacity
The Meraki Go WiFi 6 Access Point keeps your business ready for the future with the latest wireless standards. With 3x more speed and 2x more capacity, your WiFi 6 Access Point will provide fast, secure, and reliable business-grade wireless access. Meraki Go's intuitive app and web portal give you full visibility into your network and allow you to take immediate action from anywhere.
Stay Secure & Up-to-Date
With Meraki Go, all updates are automatic. Everything from firmware, software, and security updates to new features are included with your purchase to keep your business safe now and in the future.
At a Glance
Up to 3x faster speeds and 2x more capacity
Connect up to 100 devices at the same time
Block unwanted websites & set usage limits
Create guest WiFi in seconds & view insights
Cloud-managed with the mobile app and web portal
All security updates and tech support included
Power options: PoE or DC Power
Mesh-capable
Your better business toolkit
Everything you need in the box, including support
Provide secure WiFi for guests and employees
Attract and interact with customers through customized landing pages to drive brand awareness
Centrally connect your internet devices
Ensure security against attacks and hackers
Make data-driven decisions for your business
Simple, guided setup in less than 5 minutes
Easily customize settings for your business
It's your solution for WiFi, connectivity, security, & more
Eliminate connectivity & slow service issues
Stay protected with security backed by Cisco
Simple to connect your business' technology, whether it's sound, POS, VoIP, cameras, or printers
Insights on guest loyalty, foot traffic, customer interactions peak traffic times, and more
No need to be on-site to make changes or to view real time info
Quick visibility of all your internet connected devices
Shared-admin access for simplified management from the app
All from a mobile app - anytime, anywhere
Small Businesses Need Trusted Security
Cisco knows what it takes to keep your business secure but now it doesn't have to be complicated. The Meraki Go security gateway simply works right out of the box but if you want or need extra protection, the Meraki Go security subscription has you covered.
Security is a top priority for most business owners and with so many varying threats, Meraki Go makes it easy to keep your business secure. The optional Meraki Go Security Subscription automates anti-phishing, anti-malware, content filtering, and C2C callbacks.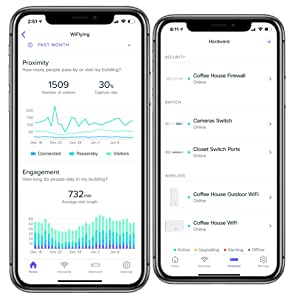 ---
Pricing Notes:
Pricing and product availability subject to change without notice.
Cisco Meraki Go Products
Wireless Access Point
Cisco Meraki Go GR12 Indoor WiFi 6 Access Point (US Plug)
All updates and tech support included! No additional support license purchase needed!
#GR12-HW-US
List Price:
$175.87
Our Price: $161.81
Accessories
Cisco Meraki Go T-Rail Ceiling Mount
#GA-MNT-CLG-1
Our Price: $22.61
Cisco Meraki Go US Power Adapter for WiFi Access Point
#GA-PWR-12W-US
Our Price: $26.23