How It Works

Meraki Go is a network solution that lets you do all the things you thought only an IT pro could do.
How It Works
Meraki Go is super simple. With secured access points, switches, and routers, you (not some tech pro)
can set up your Meraki Go network in 10 minutes or less.
Internet/ISP
Meraki Go works with the internet service you already have.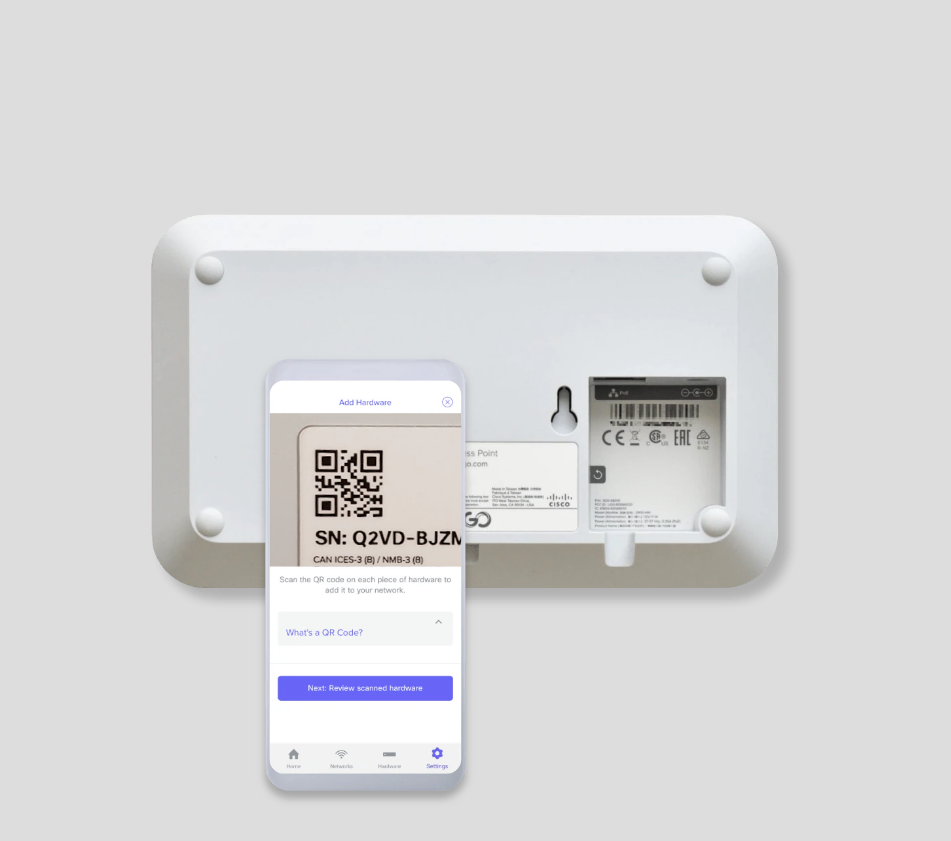 Scan your hardware
Using the Meraki Go app, scan the QR code on each piece of hardware to add it to your network.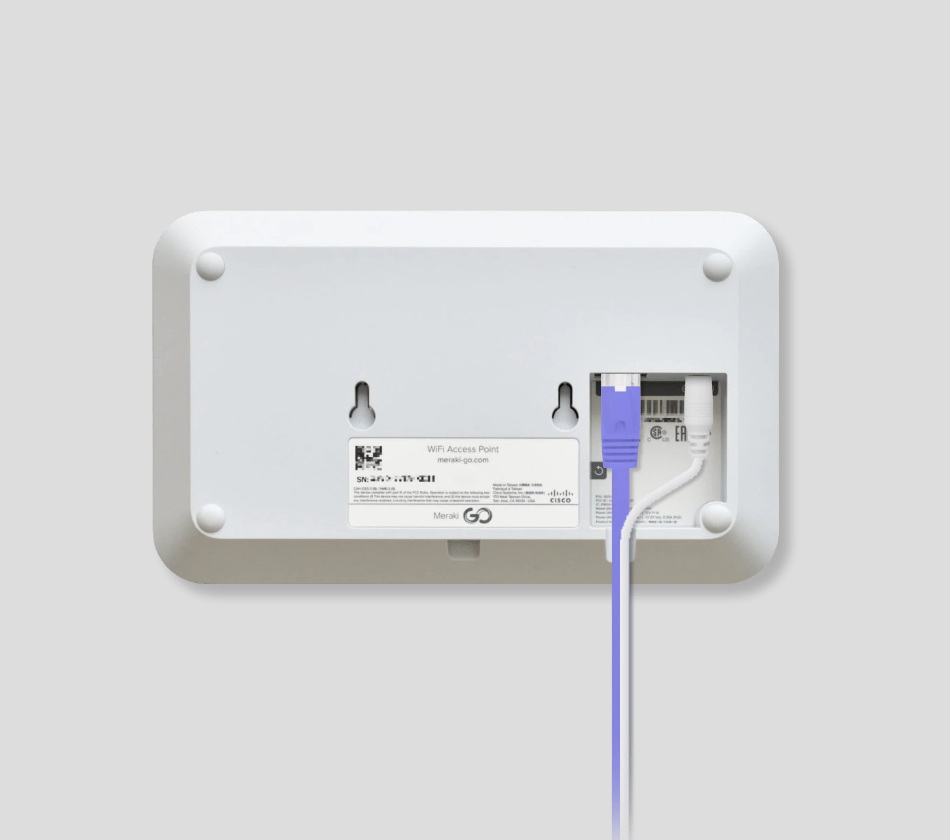 Plug in your devices
Connect your hardware to a power supply and a network device via an ethernet cable.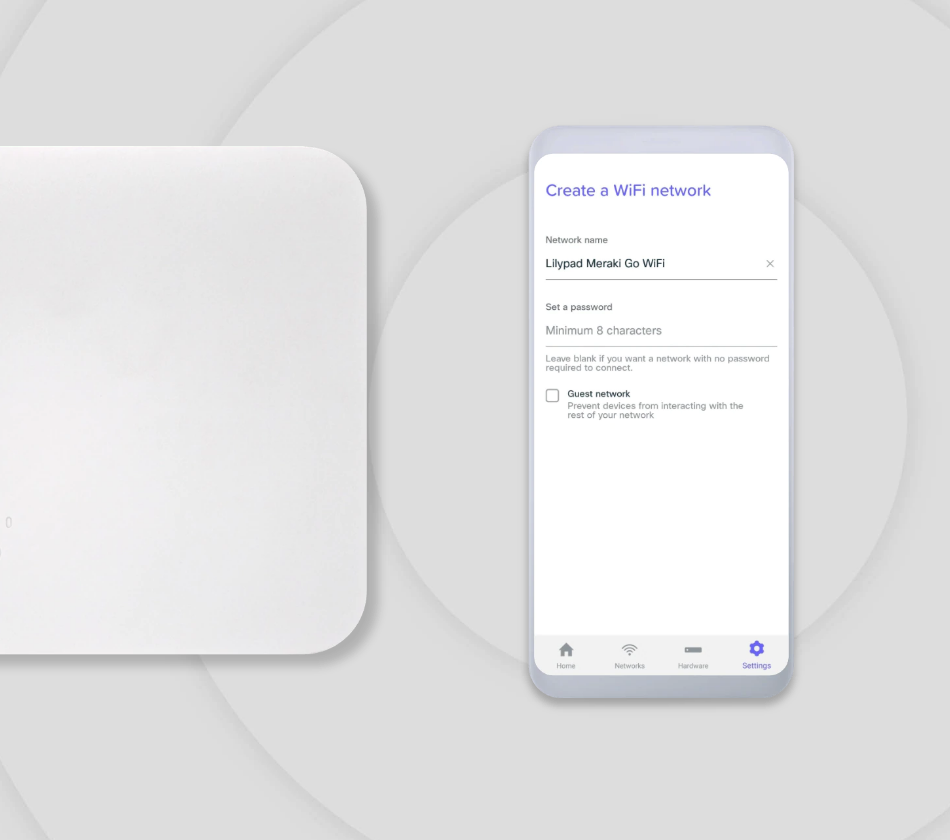 Setup your network
Using the Meraki Go app, setup up to four individual networks across your business.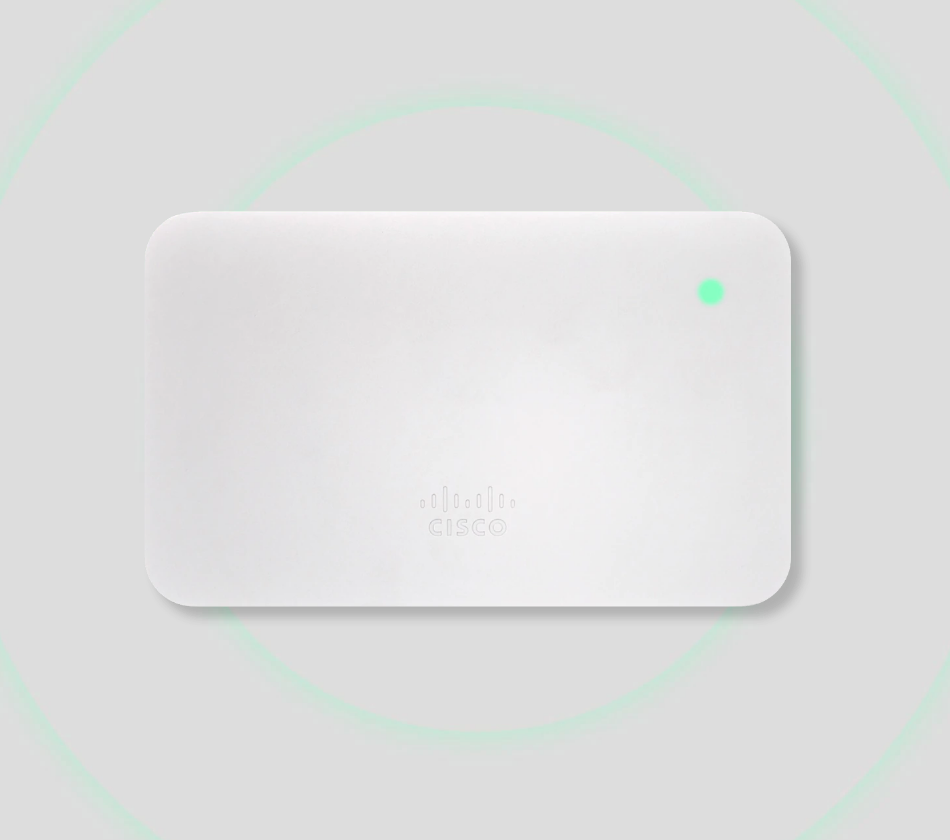 Go
Congrats! Your secured WiFi network is ready to help you and your business thrive.
---
Full control at your fingertips
View internet consumption, adjust the usage, create guest logins, block websites – all from the Meraki Go mobile app.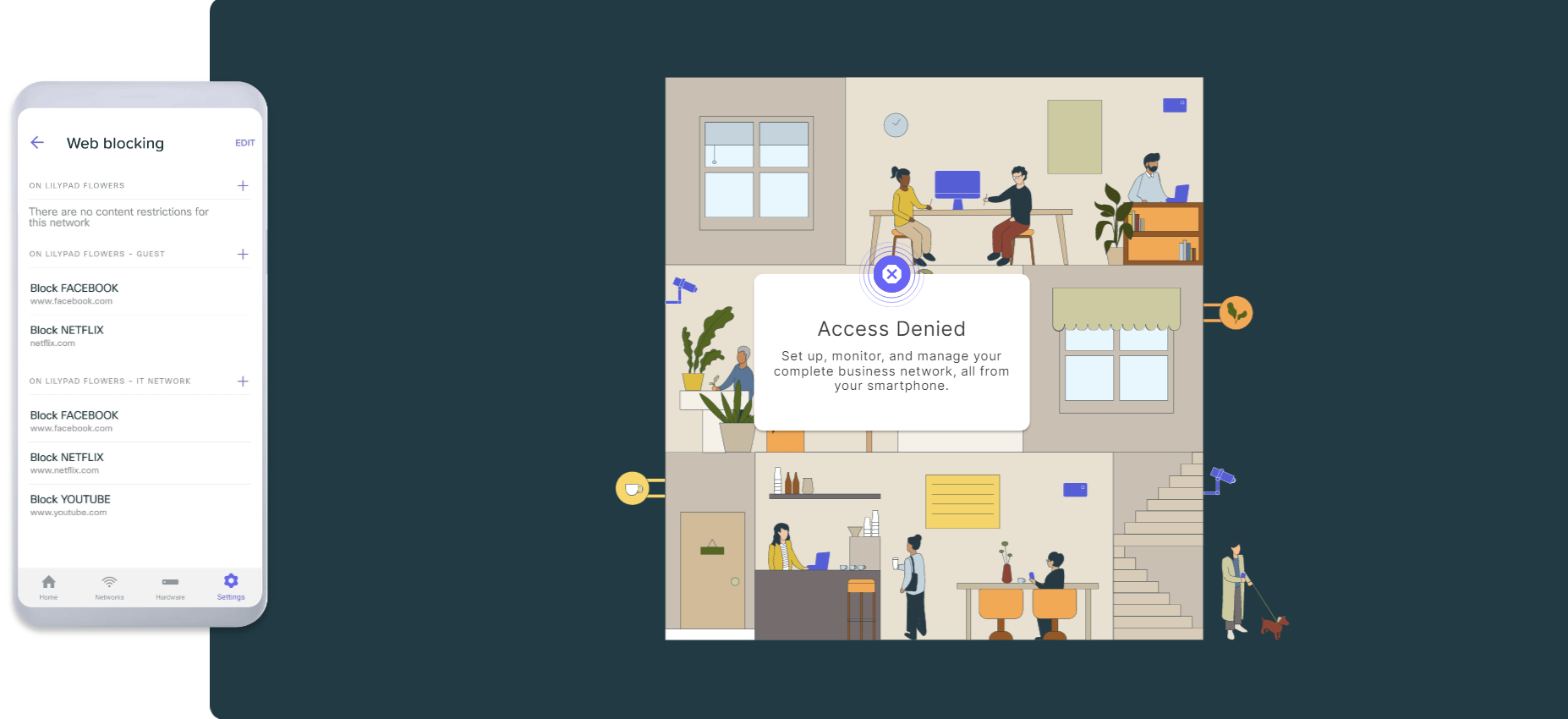 ---
Meraki Go Devices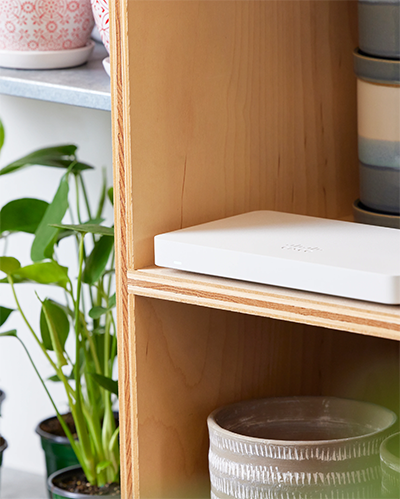 Network Switch
The network switch connects to your gateway (you'll probably put them together in the same spot as your modem).
The switch is what gives you control over your bandwidth and ensures your critical devices always have priority. Connect all your wired devices to the network switch, including your wifi access point.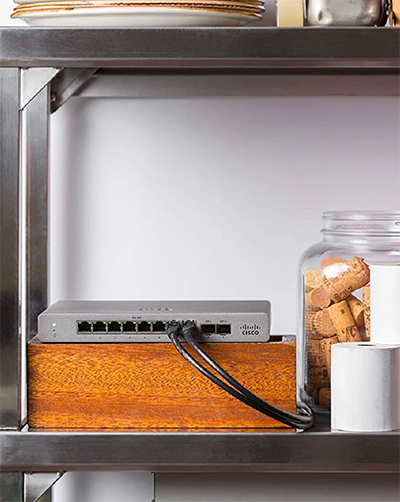 ---